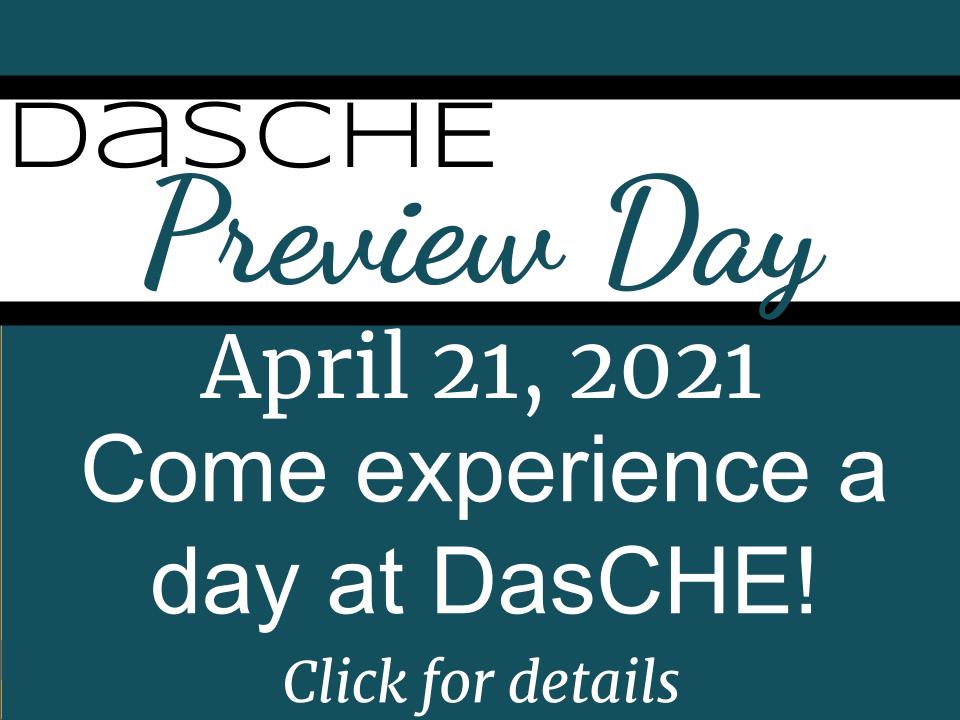 Here's what's going on at DasCHE
Who We Are

We are a group of families who are currently home schooling children, who are supportive of home schooling, or who are curious about home schooling. We seek to provide helpful information and various opportunities that relate to the education of children and the support of home schooling families, especially in and around the Dallas/Fort Worth Metroplex.
When We Meet

DasCHE Scholastic Co-operative classes meet on Wednesdays in Mansfield, TX. Most classes meet 30 times over the course of the school year.
When You May Join
DasCHE Scholastic Co-op accepts new family applications each May and June. Please check the calendar for our next New Family Informational Meeting.