DasCHE Open House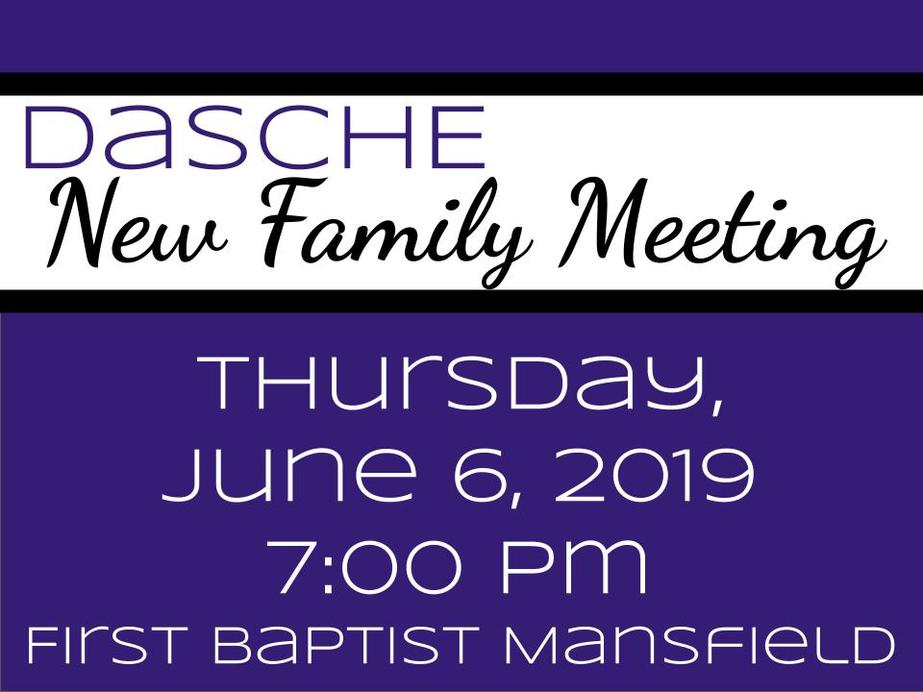 Families interested in learning more about DasCHE Scholastic Co-op are invited to attend our Open House on May 6, at First Baptist Mansfield Student Center. We will host a new family meeting, and then families will have the opportunity to meet the tutors and learn about the classes offered at DasCHE. Come see how DasCHE Scholastic Co-op can benefit your home school!
All families interested in joining DasCHE must attend a New Family Meeting. The first New Family Meeting will be held at Open House on May 6th. There will be another New Family Meeting in June. Please check back for more specific details. (Registration for New Family Meetings is not required -- you can just come!)
Who is DasCHE?
We are a support group consisting of approximately 200 families who are currently home schooling children, who are supportive of home schooling, or who are curious about home schooling. We seek to provide helpful information and various opportunities that relate to the education of children and the support of home schooling families, especially in and around the Dallas/Fort Worth Metroplex.
Some of our efforts include: