DasCHE Scholastic Co-op
Supporting and promoting the home education of school-age children
by their parents according to the admonition of the Bible
The DasCHE Scholastic Co-op operates from September to May each year.
New members are only accepted in May and June; no new members are accepted during the school year.
New Family Meetings and Interviews
If you are interested in joining the Scholastic Co-op, please mark your calendars and make plans to attend our next New Family Meeting, Monday, May 7, 2018.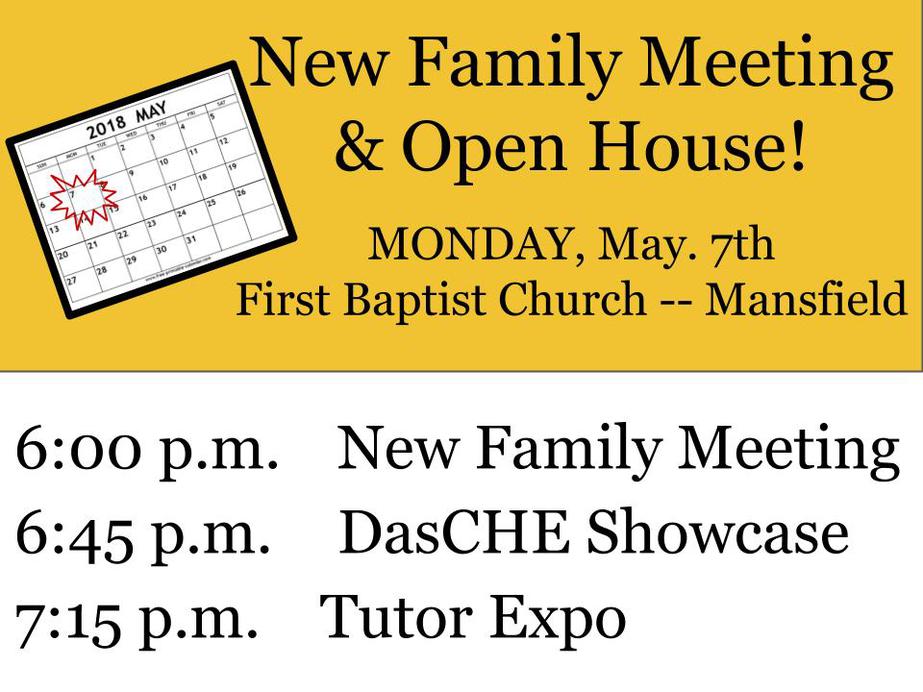 New Family Requirements
To be considered for membership in DasCHE Scholastic Co-op, families must:
Attend one of the two New Family Meetings (either May 7, 2018, or June meeting TBD)
Homeschool their children for a minimum of one year before Co-op participation.
Provide a portfolio of home school work and/or report card to be reviewed at the new family interview.
Know a current DasCHE member for at least one year who will provide a comprehensive character assessment for each student enrolling.
Not be on a waiting list for a charter, private or public school.